How many times have you fallen in love with an Eastern European girl in the movies or on television? There's just something about the look and that accent. It is like she's familiar yet exotic, all at the same time. Kind of like eating your favorite dish but with slightly different seasoning that takes it from great to out of this world. Well, Anise has that little extra seasoning (it's the voice, trust us) that takes your average escort date night to out of this world.
Age:

23

Height:

5ft 6in

Weight:

103lbs

Cup Size:

B Cup

Hair Color:

Blonde

Eye Color:

Greenish-Gray

Ethnicity:

Caucasian

Nationality:

Ukraine

Orientation:

Straight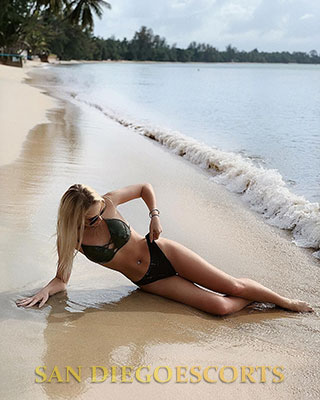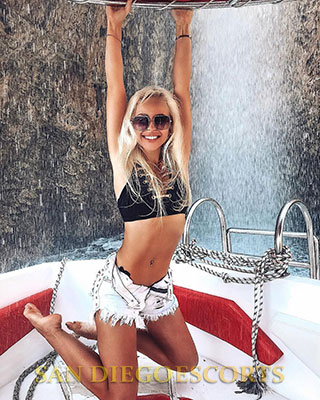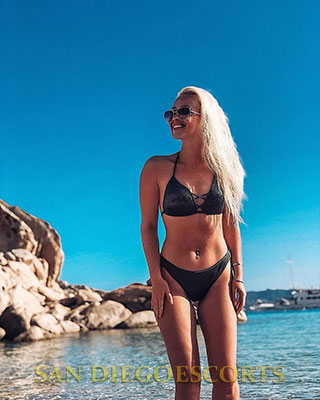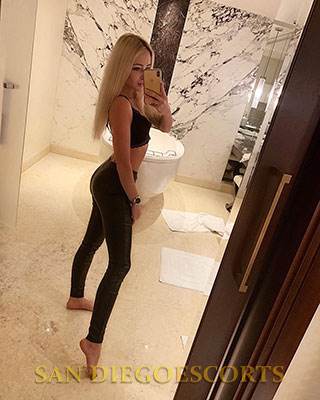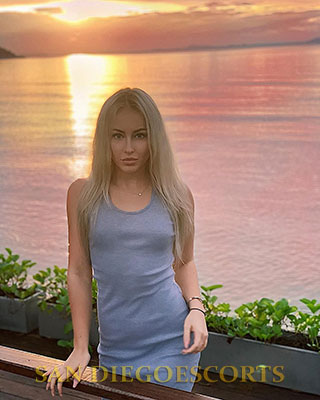 A Hot Escort With A Hot Accent
I am Anise. I must admit English is not my first language. So I apologize if I am not as fluent as some other girls. I hope you not care much. I have been studying English since before I came here. It much different from what I am use to. Perhaps you able to help me learn? I will love you very much forever if you can help. I love big, strong, American men who teach me new things. I get much excited when I learn these new things. It puts big smile on my face when I know I learn something new. Teach me?
I Love Life As An Escort
I have met so many amazing men. They so kind. They say I am beautiful. What you think? So many beautiful women live here in San Diego. I have not seen so many in all my life. Sometimes I feel like I not as pretty, but all men say I am much better. Will you say I'm beautiful? Will you make me feel beautiful? It makes me feel so good when big, strong, American like you says I am most beautiful. I feel all, how you say, warm and excited? I not know if that is right. It excite me? Maybe you can help me say this right? I can show how I get this excite and you help me learn new things. Sound like good match?
When work as SD escorts we see so many new things. I love beach. I no not have this warm beach where I come from. There are few how you say lakes with sand, but many days it is so cold. Now here I just want to take off all clothes and run in water. Feel this wetness on my body. This warm wetness is so nice. It to excite me. Is that right? I hope I use word excite right. Sorry I am still learning so much.
What You Like to Do in San Diego?
Have you been to San Diego before? There so many things to do! While I love beach there are other things. Many great things. The food very good. So much to pick from. If you like a kind of food they will have it! I have been trying to learn this game of baseball. Not play this game where I from. It confuse me some but look like fun. I wish I understood more. Do you like baseball? Maybe one other thing you can teach me. They all hold these big hard pieces of wood in hands. I'd like to try holding on big hard pieces of wood, see what it feels like. Maybe you help me hold big hard piece? I not sure where to find such thing. We can find this together. Wonder if hold this excite me as well?
There many beautiful girls at escort service in San Diego. Maybe I be your girl for night?