Why would you settle for anything less than the best? You are already visiting San Diego and deserve to have the best of the best. Very few girls are able to suffice when it comes to this, but thankfully Alexa is one. With her stunning good looks, breathy voice and amazing personality, Alexa is that shimmering goddess you can call your own. At least if you act fast and give her a call. Goddesses are in high demand.
Age:

25

Height:

5ft 3in

Weight:

110 lbs

Cup Size:

D Cup

Hair Color:

Blonde

Eye Color:

Blue-Green

Ethnicity:

Caucasian

Nationality:

USA

Orientation:

Straight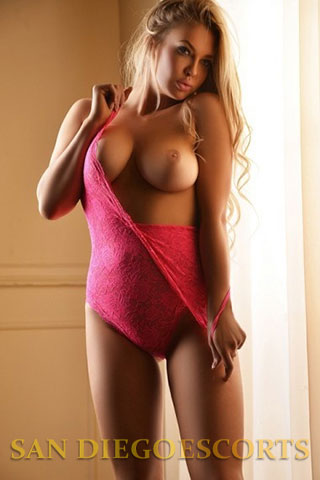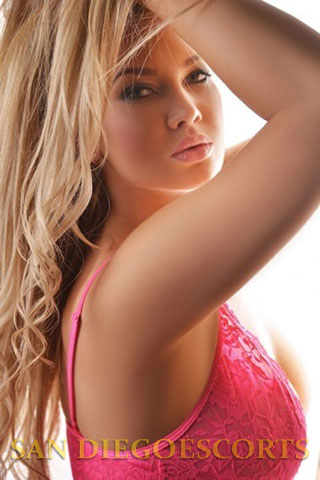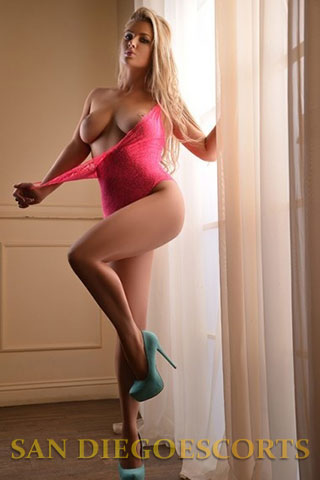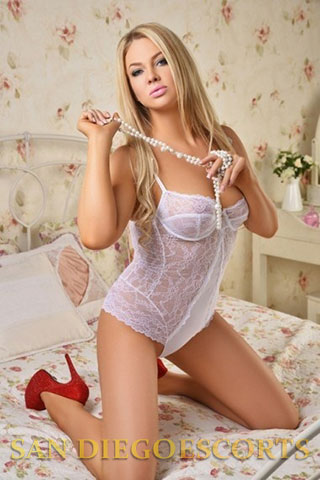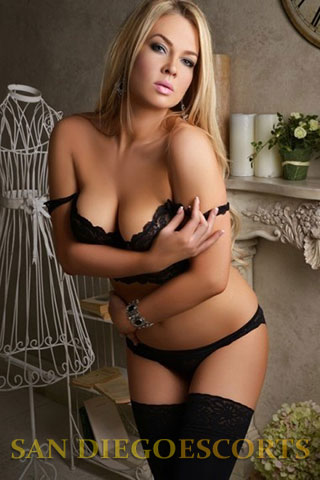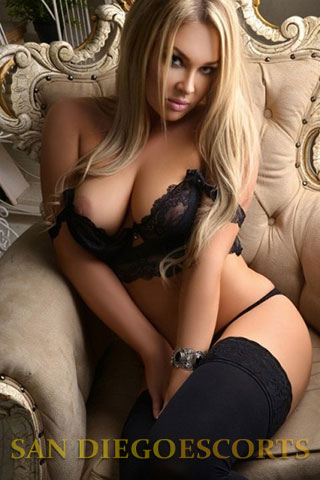 There Is No Other Escort Like Her
What would you do if someone said you could take a living, breathing goddess out for dinner, would you do it? The stunning good looks, fun filled personality and incredible individual can all be yours for an evening, but are you man enough to handle such a beautiful person? Alexa isn't just the average date and she isn't like most of the other San Diego escorts out there. She provides something unique and special. You can tell from her soul searching eyes to her pouty lips that she means business and that she wants the two of you to connect. She can see what you're thinking and knows what you're feeling. But again, are you able to handle it? She deserves just the very best. Are you up for the challenge?
A Giving Goddess
Alexa must be the goddess of love or something like that, because she is always giving and always able to handle what it is others bring to her. She accepts with a smile, and when she bats those amazing eyes at you and her attention stealing smile, you'll feel like the entire world is yours. There is no better boost to your confidence than just seeing her smile in your direction. When you book this San Diego escort though, she'll be smiling at you for as long as your together. Best of all, it is real smile. Alexa isn't a girl who just fakes smiles. She feels the human smile is one of the most sincere forms of communication anywhere, and she doesn't want to fake it. So when she does smile at you and you catch her eye, you know it is for real. After all, everything about Alexa is real.
Be Her Guest
When in San Diego, you are Alexa's guest. She knows you come to the city to see one of the most incredible locations in the world and she wants to make sure you receive the very best service and view around. Thankfully, when you're with Alexa the very best view is wherever she is standing, so you honestly will have the best view in the city. For being a beautiful goddess she is also down to earth, so while you can shower her with as many compliments as you can think of, you are more liable to make her blush than anything else. She is that one true beauty who doesn't just expect a complement or has even become accustomed to them. So, if you are looking to enjoy a day with a fantastic individual and beautiful human being, Alexa is the one true goddess you need to look for. And don't you worry. It won't be challenging to see here, wherever she goes. Her hair glows and shines like an angel. Thankfully some of the things she likes to do are downright naughty, but that is between you and her.