Glaucia is the kind of girl you'll fall in love with instantly. She has that look you'll become love-struck with as soon as you see her. And guess what? It gets even better when her clothes are off. The pictures don't even do it justice how incredible she looks naked. Only way to even potentially see her naked is to book her now.
Age:

24

Height:

5ft 5in

Weight:

104lbs

Cup Size:

D Cup

Hair Color:

Brown

Eye Color:

Brown

Ethnicity:

West Asian

Nationality:

USA

Orientation:

Bi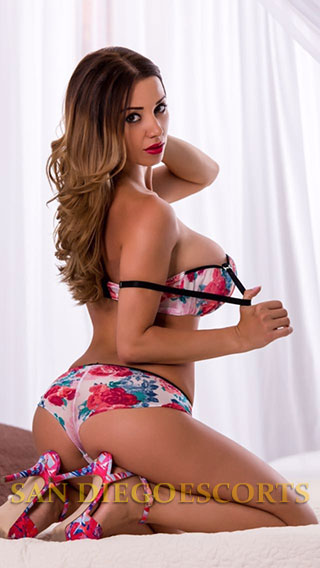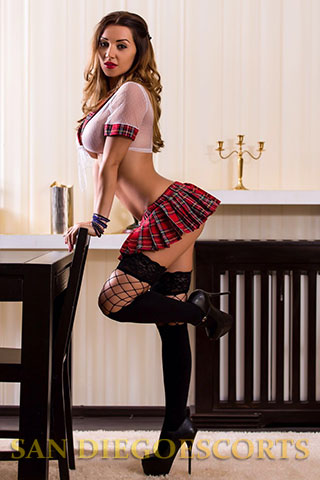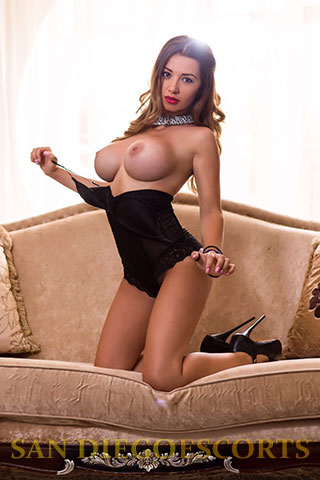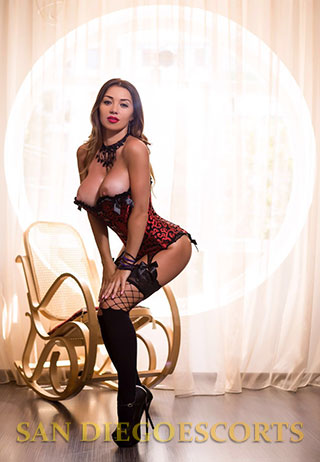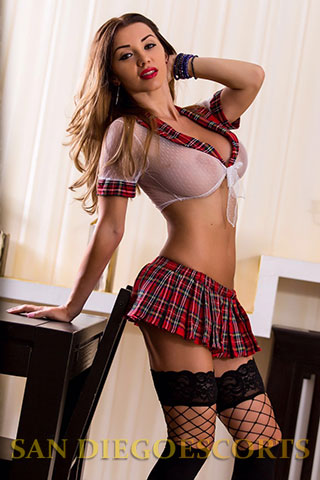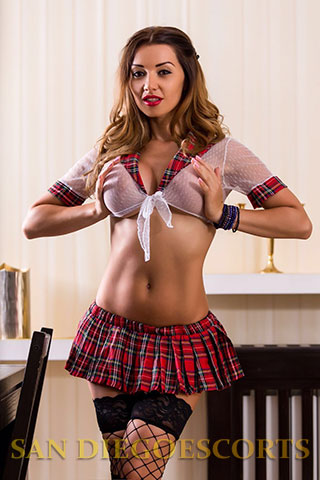 Book Me Before Someone Else Does
Do you love exotic women? Do you find them intoxicating? If so, Glaucia is going to be the girl that gets you flat out blacked from just how amazing she looks. She is the kind of woman who will make you forget what your name is (which is why your mom always recommended writing your name in the elastic of your underwear before going off to camp). You might even give up red meat just to be with her for a second. Thankfully, you don't need to give up any kind of meat (that giving up bacon thing would have been pretty difficult) to spend time with her. You just need to give us a call and book her. The thing about it though is you do need to move quickly, because if you don't, someone else will book her and you'll be left without this exotic beauty. Exotic beauty always beats no exotic beauty, which means move fast!
More Than Presentation
Check out those pics of Glaucia. Just look at how amazing she is. And would you get a load of the white bra outfit thing (what exactly do you call that). Imagine you are with her, and you need to take it off of her. Where do you start? Don't worry, you'll figure it out. Of course, that would all be up to you and her, but thinking about taking off that white outfit is really like that one person in your family who hands out presents impossibly wrapped. Like they found areas to use tape that never exited before. And then staples show up out of nowhere. They might as well have used those old plastic clamshells you'd slash your fingers on trying to open up. Thankfully, there will be no slashes or staples involved with Glaucia. It's all about the building of anticipation. Glaucia just happens to practice tantric undressing. She might be the only person in the world who practices it, but it gets the job done.
Beautiful Oceanside Escorts
When you are out on the water with a woman, you want her to be the most beautiful women around. Why? Because there are going to be lots of other beautiful women around and you want yours to be the best. Everyone else who goes with a different escort agency San Diego service will think they have the top girl, but as soon as you walk out with Glaucia, it becomes immediately apparent you win. She has the perfect body, the long legs, the amazing breasts and that beautiful smile that will just melt everyone else around. Thankfully, she is all yours. At least as long as you give her a call and make your move now. You don't want to be left without her by your side because someone else moved first.
Whatever it is you're planning on doing when you visit San Diego, when you give Glaucia a call, you at least know you'll always have the most beautiful woman at your side.