Alize is a student who is always studying. She just seems to have her nose in a text book all day, every day. Whether she's on the stair stepper, at the lunch table or lounging by the pool, there she is with a book. Sometimes she does need a study partner to help her get through all those tricky questions. Want to help her out? She'll have more time to play if you do.
Age:

26

Height:

5ft 3in

Weight:

112lbs

Cup Size:

D Cup

Hair Color:

Dark Borwn

Eye Color:

Brown

Ethnicity:

Caucasian and Colombian

Nationality:

USA

Orientation:

Straight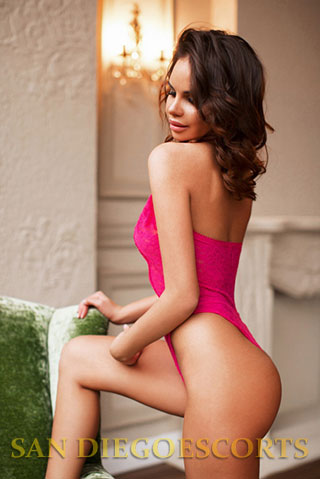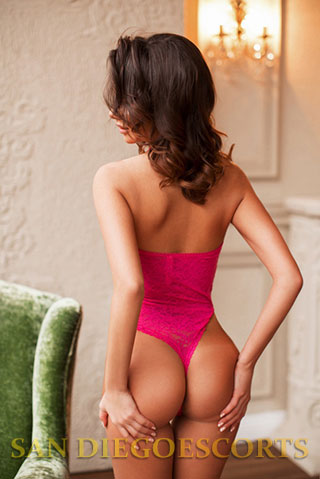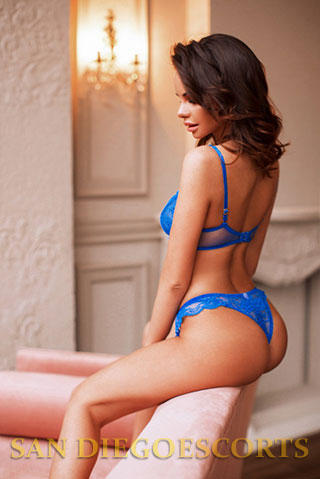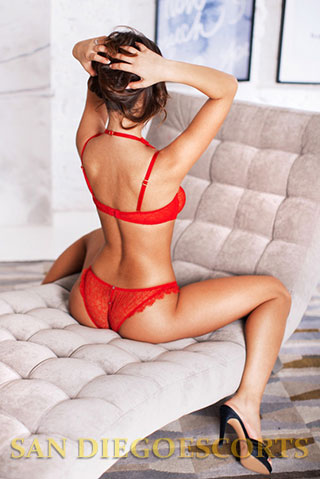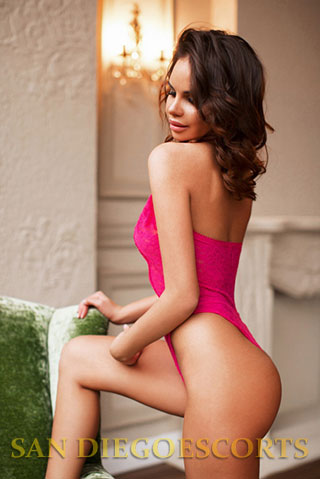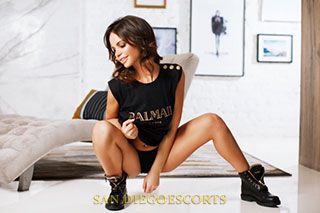 A Professional Escorts For A Great Night
Alize is going places. She has that determination factor where you know she is going to do everything in her power to reach her dreams. We're not even sure how many degrees she has at this point or what she's going after now. All we do know is when she puts her mind to something, she'll accomplish it. She's one of our smartest SD escort professionals working for us. Not to say the rest are dumb (well, one of them is, but she makes up for it with amazing looks). The best part though is Alize is not just all brains. She has plenty of personality and body to go right along with it. This means she's perfect for any occasion.
What's Your Occasion?
So what is it you'd like to do in San Diego with your beauty. Alize looks great in a two piece (or however many clothing pieces is required), but she also fits right into any social circle. Maybe you have a professional luncheon to go to and you need someone to tag along with you and hold her own. Alize is the girl for you. She can talk about anything and has knowledge seemingly about everything as well. We'd have to bet she's probably read a textbook about it at some point. Maybe it is a professional dinner? Even better. Alize will dazzle in her evening gown, impress your bosses, and help you land that raise on more than one level. Yes, Alize is one of the top escorts we have in our escorts service in San Diego.
Name the Time and the Place
So where would you like Alize to meet you? Want to have her walk up to you on the beach and just start rubbing sun screen on your skin? Not a bad way to start off the date. Perhaps you'd like her to arrive at your hotel room and you can begin from there? Another good option. Really, if there is a time or a place you'd like her, Alize will be there. And don't worry. You shouldn't have any problem identifying her. You'll be able to see her a mile away. She's the incredibly beautiful woman with the large breasts and slender body who is walking towards you like she owns the world. While there are some incredibly beautiful women in San Diego, few are able to compete or even come close with what Alize has to offer.
With the special services Alize provides, she is booked rather quickly and men often come back, asking for seconds. Brains, beauty and personality are not often three qualities that come in the same package, yet Alize is a special package. So, if you are interested, we do recommend you move quickly on her. We'd hate for you to arrive in San Diego, only to find your dream girl has already been booked. Give us a call now and we can work with you to make sure she is right where you need her to be.