Sandra came to the United States with her family as a young girl from from the Russian satellite of Latvia. When she turned 18 she decided to make her own way and came out here to San Diego. Now, she not only enjoys the sun and surf, but helps you enjoy it that much more as well.
Age:

29

Height:

5ft 6in

Weight:

120lbs

Cup Size:

B Cup

Hair Color:

Brown

Eye Color:

Brown

Ethnicity:

Caucasian

Nationality:

Latvia

Orientation:

Straight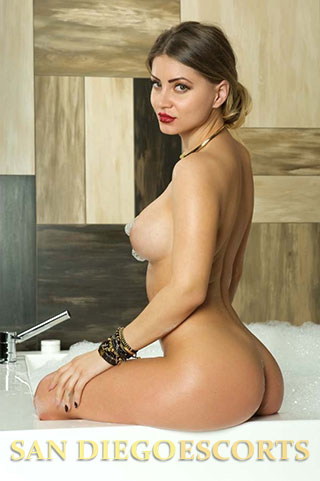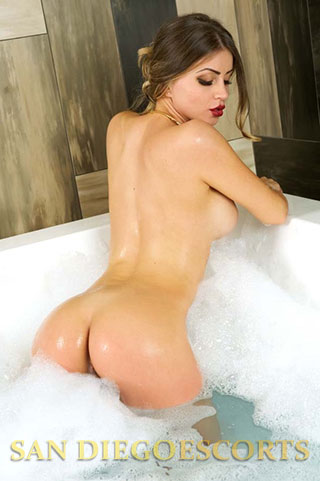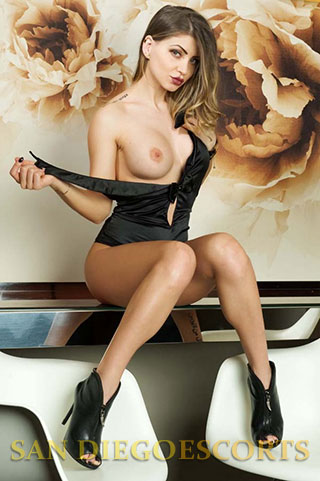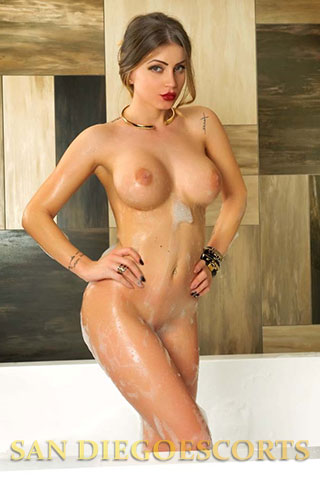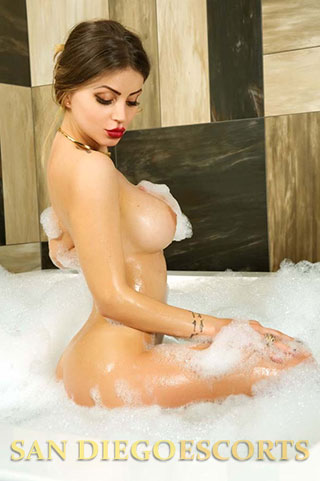 She'll Be Anything You Wish
San Diego has everything you might possibly want. The weather is always perfect, the surf is always perfect, and the women are always perfect. You just need to connect with one of these perfect beauties. Thankfully, Sandra is here to be that perfect beauty for you. She is one of those long legged, Eastern European beauties who really knows how to work her stuff. She could be a model, showing off the latest fashions on a runway, or she could be featured in all the magazines you walk past. Who knows. She could have also been that magazine cover girl with the black plastic wrap around her pics as well, because it is just too adult for the outside world to handle. Thankfully, she decided to bypass all of those options (although we wouldn't mind seeing those black wrap pics), and instead decided to work as a top flight escort in San Diego.
The City of San Diego
San Diego escorts are different from the escorts you've seen around the country. Whether you've hit up Miami or New York, Las Vegas or even Los Angeles, the girls here are different. They are lade back. They are just here to enjoy themselves. It probably has something to do with the incredible San Diego vibe. It is infectious and will flood over you as soon as you arrive. If you want something else to flood over you. Like the beauty, seductive body of San Diego escorts, Sandra is here to be that extra flooding.
Good in Any Environment
Sandra is one of those girls who looks good in any environment and in any outfit. She just has a way of making it look far too easy. She's the kind of girl all other girls look towards during the night and just wish they could be her. Something about the way she moves, her flawless skin and legs. The perfectly supple and round ass. The way the incredible gown flows down her body as if she was born with it or the way she shows off her killer body in a two-piece at the beach. Whatever the environment or whatever you feel like doing, Sandra is one call girl in San Diego who really brings her A game every single time.
Full of Surprises
San Diego is so much more than just a beach with nice weather and comfortable temperatures. There is way more to discover and all sorts of things to explore. You just need a companion to show you the ropes, to be by you at your side every step of the way, and to just make sure you have that amazing time you've always dreamed about. Sandra is full of surprises as well, and she can't wait to show you a couple of these. She'll leave you breathless and wanting more. Just another reason to come visit her and the beautiful city of San Diego every change you get. It'll call to you.