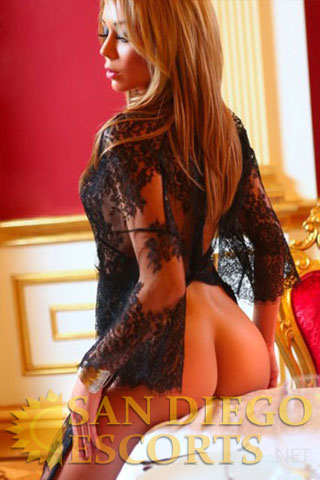 If you currently don't have any plans for Thanksgiving, and you want to partake in the holiday but don't want to spend the time alone, finding someone to share the event with you is desirable. One way to accomplish this is to contact our service to set up a date with one of our stunning escorts. Here are some benefits you'll enjoy when hiring a gorgeous woman for Thanksgiving.
Someone To Head Out If You Want To Be Seen Publicly
While some people relish in staying home for this holiday, others want to strut their stuff and meet up with friends that aren't normally in the area. Since Thanksgiving is a big travel time, many people in the city will be from other areas. This is the perfect time to go out and let others wistfully look your way when they see you are with the most beautiful woman around. Whether you are meeting people you know or flaunting your date around strangers, going out with a pretty woman will boost your confidence, priming you for when you get your date alone. Head to a bar, see if there's a buffet-style dinner where reservations aren't needed, and enjoy thinking about what will happen if you decide to have your dessert back at your place.
A Woman To Help You With The Cooking
There's nothing sexier than seeing a woman cook you an enjoyable meal. She's investing her time in you and wants to please you with the dishes she prepares. When you hire an escort for the holiday, have some fun with her in the kitchen. You'll have lots of laughs preparing the bird for consumption, especially if you aren't quite sure about what you are doing. Don't worry, many of our women enjoy cooking and will give you plenty to satiate your appetite. Grab the foods you'll need on hand and get to work as soon as your date shows up. While your feast is sizzling, make your own magic with your escort to keep you occupied.
Resting, Snuggling, And So Much More
Are you into the big Thanksgiving football games? If so, your escort will help you route on your team. Would you rather take a long nap after the tryptophan kicks in from your turkey dinner? Your date will be there to snuggle by your side, keeping you warm and cozy. Do you want a bit more? Perhaps an after-dinner striptease? How about an exotic lapdance? Massage anyone? Your date is there to fulfill your fantasies, help you relax, and provide you with the intimacy you desire. All you need to do is pick up your phone or shoot us an email to let us know which of our women intrigues you and then pick out the time of your escort's arrival.